Executive Team
Karine Brand, Chief Executive Officer

Since Karine joined Laird Thermal Systems in 2015 as VP of Engineering and Technology of Thermal Systems, she has successfully restructured the global engineering & technology teams as well as expanded the product and technology developments. She was appointed CEO in January 2019 after serving as Interim CEO since September 2018. During that time, she demonstrated a team-oriented leadership-style and entrepreneurial spirit in combination with a deep understanding of the technology and business. Prior to LTS, she served as Director of R&D and Managing Director at Wieland-Werke AG. Karine holds a PhD in Mechanical Engineering, Heat Transfer from Texas A&M University, USA.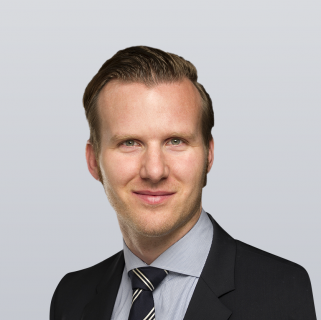 Ingo Peper, Chief Financial Officer

Before joining Laird Thermal Systems in 2019, Ingo held several major positions in financial management. His career started at Blaupunkt GmbH, Bosch Group where he progressed to Head of Finance Controlling, IT and Commercial Services. When Blaupunkt GmbH was acquired by Aurelius Group, he was responsible for restructuring and separating the financial control, IT infrastructure and ERP systems from the former owner. Most recently, Ingo served as Global Finance Director at Kathrein Automotive, a fast-growing antenna supplier for car manufacturers. His ability to strategically manage financial resources and drive digitization across all functions is highly valuable for Laird Thermal Systems. Ingo holds Masters' degrees in Computer Science/Business Administration and Mechanical Engineering/Business Administration from Technical University Braunschweig, Germany.
Christoph Bauckhage, Vice President Sales & Marketing

Christoph joined Laird Thermal Systems in 2014. With his diverse background in sales, research & development, project management and business development, Christoph brings a valuable understanding of the business technology interface and meeting customer needs. Christoph is experienced in building global leaders in highly engineered components and turnkey systems that provide thermal management solutions to various markets. During the past 15 years, he has been successful in fueling sales growth and creating a global brand image for multiple companies. Christoph holds a Master's Degree in Business Administration, Corporate Finance and Marketing from European Business School Oestrich-Winkel and a Bachelor of Science from James Madison University, VA, USA.
Board of Directors
Roland Köppel, Chairman of the Board

Roland has been a partner at H & H Senior Advisors since 2015, a company of former top-level managers in various industries. He brings a great deal of management experience while with Siemens Healthcare, working with Quality Management, Project Management and most recently as CEO for 10 years at the Healthcare's Components & Vacuum Technology business unit. By focusing on technology, cost and process management, the overall competitiveness was clearly increased during his time as CEO. In this position he was also a member of the Siemens Manufacturing board.
Francesco Casiraghi, Member of the Board

Francesco joined Advent in 2007 and is currently director of Laird Limited and Nexi. In addition to managing Advent's coverage of the Italian market, he is a member of the industrial team. Prior to Advent, Francesco was at Merrill Lynch, where he worked for five years on the investment banking team in their London, Hong Kong, Rome and Milan offices. During this time, he worked on a number of high profile transactions across several industries and products. Francesco has a technical background from working as process engineer at Procter & Gamble and he holds an MA in Industrial Engineering from Parma University.
Tony Quinlan, Member of the Board

Tony brings a wealth of strategic, commercial and financial experience to the Laird Thermal Systems Board, driving a substantial improvement in the earnings of the Laird Group since taking the CEO position of Laird in the Autumn of 2016. He was formerly Group Finance Director of Drax Group plc, where he also held several substantial commercial and non-financial positions. His early career was with Marks & Spencer, where he progressed to the Director of Finance. He was also non-executive Deputy Chairman at the PLA, the organization that oversees the commercial operations of the Thames river. He is qualified as a Chartered Accountant with PwC.
Keiran Coulton, Member of the Board

Keiran is a world accomplished leader, passionate about people and customers. As a Senior Executive he has held many Senior Positions within Automation and Manufacturing, including 27 years at Rockwell Automation. More recently he served as President of Global Industries at GE Power Conversion. In his last assignment, working for a PE-backed Oil and Gas equipment supplier, he managed to increase sales by 38% and accelerate EBITDA to 30%. Keiran has advised many companies on their industrial strategy, working as adviser to Advent International for the past three years.