WLK Series - Recirculating liquid chillers
WLK Series - Recirculating liquid chillers
WLK Series
Compressor-based recirculating liquid chiller
The WLK Series is a compressor-based recirculating chiller that offers dependable, compact performance by controlling the temperature of water or water with glycol (antifreeze) in a liquid circuit. The coolant is recirculated using a pump with high MTBF. Heat from the coolant is absorbed by a durable, compressor-based system and dissipated to the ambient environment. The unit is regulated with an easy-to-use digital temperature controller with push button interface. The unit is housed inside a rugged sheet metal casing. Standard cooling capacities range are available up to 3 KW. However, custom solutions have been designed to remove up to 200 KW of heat.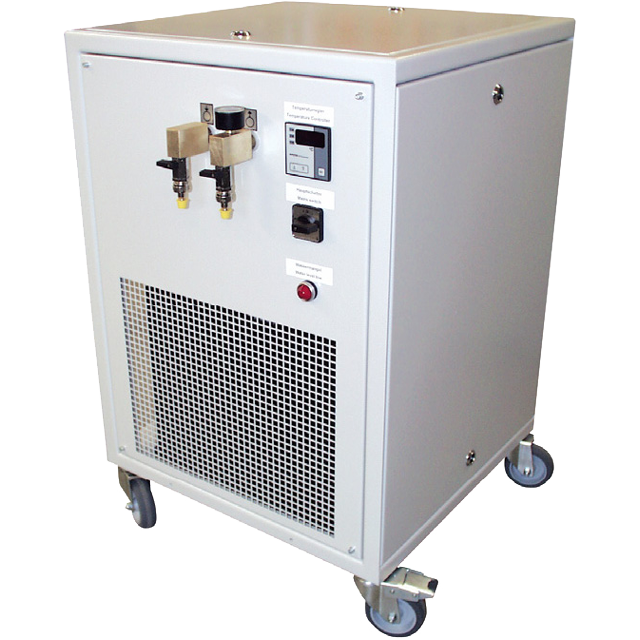 Features
Cooling to below ambient
High heat pumping capacity
Variable temperature control
High temperature stability
CFC free refrigerants
Long life operation

* Any information furnished by Laird Thermal Systems and its agents is believed to be accurate and reliable. All specifications are subject to change without notice.