SuperCool
Overview
The SuperCool Series of thermoelectric assemblies is a high performance thermoelectric based air conditioner available in air-to-air, direct-to-air, and liquid-to-air versions. These units operate on 24 VDC, deliver from 166W to 202W of cooling power, and are designed to control temperature in medical diagnostics chambers or sample storage compartments in analytical instrumentation. The unique, patent pending design offers a high performance hot side heat dissipation mechanism that convects heat more efficiently than conventional heat exchanger technologies, enhancing the cooling performance up to 90%. The smaller form factor design utilizes custom thermoelectric modules to maximize cooling capacity and premium grade fans to minimize noise. Moisture resistant insulation prevents condensation from penetrating into the TEM cavity. Custom configurations are available upon request.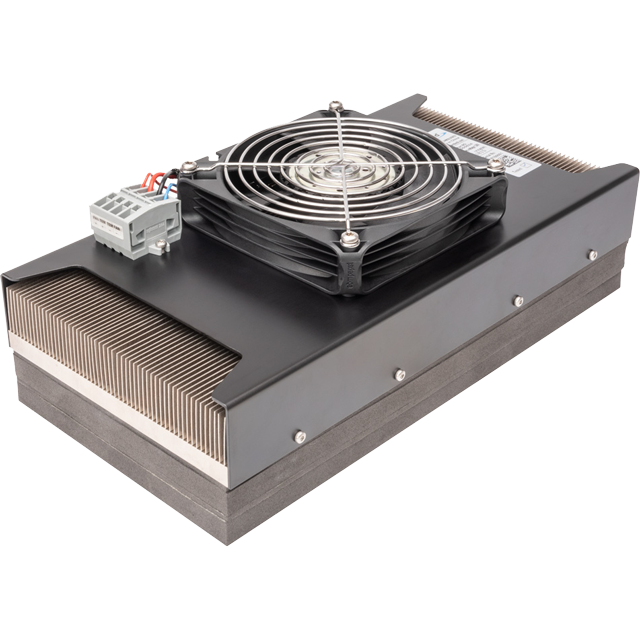 Features
High performance
Compact form factor
Reliable solid-state operation
RoHS-compliant

* Any information furnished by Laird Thermal and its agents is believed to be accurate and reliable. All specifications are subject to change without notice.